Welcome to Oceano Praia Hotel!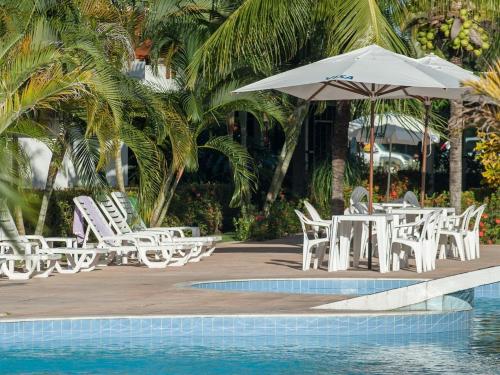 [b]Discover Oceano Praia Hotel, One of the Best Brazilian Hotels, for Your Next Vacation.[/b]Welcome to the Oceano Praia Hotel, located on the beach of Taperapuã, Porto Seguro, a popular vacation spot on the Brazilian coast in Bahia.Very nice for young couple and families, your visit to Porto Seguro will be enjoyable at Oceano Praia Hotel, located in the middle of the excitement of Porto Seguro. As one of the best Brazilian hotels, we offer attentive service, modern conveniences and fantastic accommodations, Oceano Praia Hotel is the perfect choice for a Porto Seguro vacation.When you stay at Oceano Praia Hotel, you can enjoy the Taperapuã Beach, which is only 7 km away from the city. The large number of coconut trees and white sand, in addition to calm and clean waters, make Taperapuã or Itaperapuã, as it is also known, a very popular beach in the town.Featuring 83 comfortable rooms and many leisure options to choose from, the Oceano Praia Hotel provides the quality and Comfort you expect.
O Oceano Praia Hotel está localizado a 7 quilômetros da cidade. O grande número de coqueiros, a areia branca e as águas calmas e cristalinas fazem de Taperapuan, ou Itaperapuan, como também é conhecida, uma das praias mais procuradas. Com 83 apartamentos confortáveis e muitas opções de lazer a escolher, o Oceano Praia Hotel oferece a qualidade e o conforto que você espera.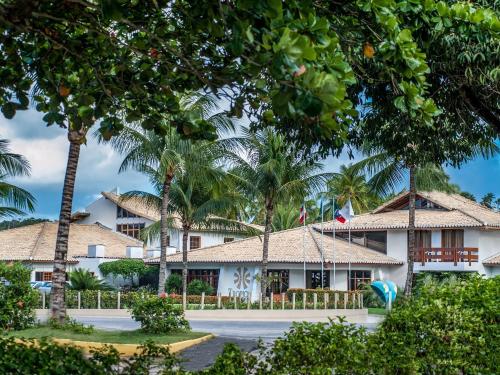 Guests at Oceano Praia Hotel will enjoy swimming pools for adults and children, a game room and steam sauna. Relax and experience elegant restaurant style dining with a casual atmosphere, as well as a great bar and a lovely pool.Called an ecological paradise by the Portuguese upon arriving in Brazil, Porto Seguro blends Brazilian history, culture and freedom.Porto Seguro Brazil entertainment is known for the Brazilian Axé music enjoyed by families and music lovers of all ages. Enjoy Brazilian melodies on beachside dance floors near Oceano Praia Hotel. The combination of Axé, Brazilian rhythms and the warming water of Porto Seguro beaches offer inspiration and relaxation to visitors. As one of the best hotels in Porto Seguro, Oceano Praia Hotel combines comfortable hospitality with a casual atmosphere at this pleasurable and historical Brazil destination.
O entretenimento de Porto Seguro é conhecido pelo Axé brasileiro, adorado por famílias e amantes da música de todas as idades. Aproveite esse ritmo brasileiro nas pistas de dança de praia em frente ao Oceano Praia Hotel. A combinação de Axé, energia brasileira e águas mornas das praias de Porto Seguro oferecem inspiração e descanso aos seus visitantes.Como um dos melhores hotéis em Porto Seguro, o Oceano Praia Hotel combina hospitalidade e conforto com uma atmosfera casual neste destino histórico e adorável no Brasil.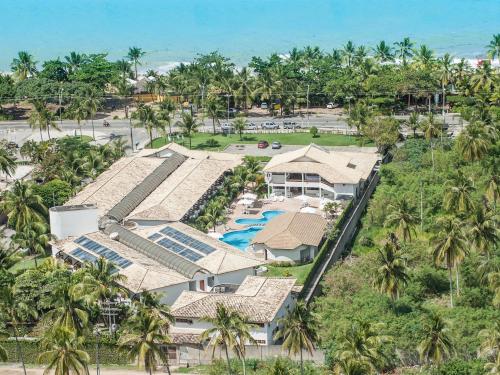 The Child and Adolescent Statute. Art. 82 The lodging of children or adolescents in hotels, motels, hostelries or like establishments is prohibited unless authorized or accompanied by the parents or guardian.If the child is accompanied upon arrival, parents or guardians are required to submit a document proving this relationship at hotel check-in. If the person is unrelated to kinship or of any other degree (such as uncles, cousins, grandparents, etc) he/she will be required to submit an express authorization of the parents stated in a document with the officially recognized signature of them when checking in to this hotel.[b]GDS CODES:[/b] Sabre: BZ20606 Amadeus: ZBBPSPOP Apollo/Galileo: BZ39918
Caso seja uma pessoa sem parentesco ou com parentesco de qualquer outro grau (como tios, primos, avós, etc), será necessária a apresentação no check-in de uma autorização por parte dos pais da criança com firma reconhecida em cartório.
CÓDIGOS GDS:
Sabre: BZ20606
Amadeus: ZBBPSPOP
Apollo/Galileo: BZ39918