Dining & Guest Services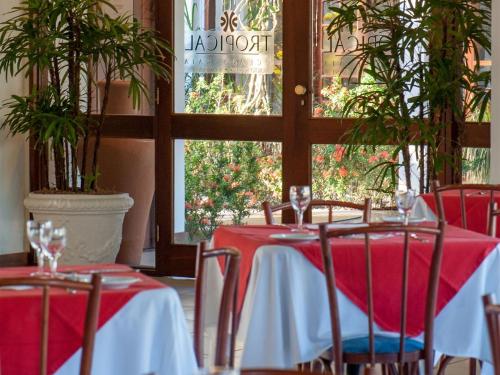 Enjoy dancing and Axé Rhythm beach music and Brazil night life at Oceano Praia Hotel in Porto Seguro, Bahia. Discover sun, beach, music and dancing at Oceano Praia Hotel right on the beach.Oceano Praia Hotel offers a variety of dining and entertainment choices at our beach hotel in Porto Seguro, Bahia.At Oceano Praia Hotel you will enjoy a delightful beach and Brazil night life experience with delicious dining and entertainment choices.
Abrolhos Restaurant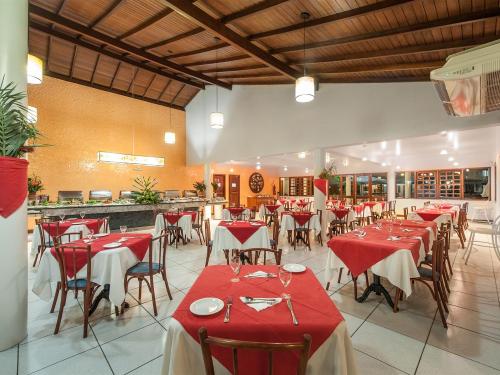 Peixe ao Urucum, a regional specialty, is a dish of "dourado" (Salminus maxillosus) fillet in "urucum" (annatto tree seeds) sauce is one of the delicious options on the Restaurante Abrolhos' menu.
Oceano Bar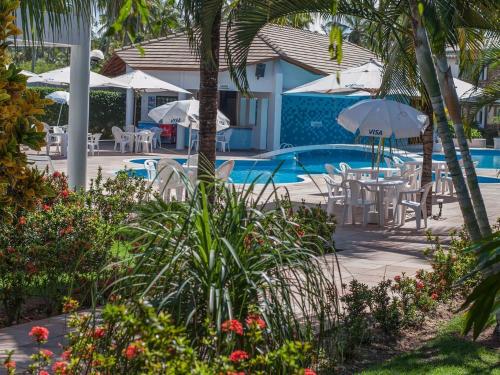 Featuring a perfect Brazilian nightlife poolside location, the Oceano Bar accommodates up to 250 guests and offers a menu of snacks, drinks and appetizers.The Oceano Praia Hotel also provides excellent poolside services all day, including a swim-up bar where you can enjoy your favorite, refreshing beverage.